List Of All Banks In Bangladesh With Detail (2021 Update)
The bank is a commercial organization for any country. The developed and developing country go fast based on their banking development. A bank is the main part of a business transaction. When a country rising with the economy, you can make sure that their payment gateway system is very good with banking function. Bangladesh is one of the most significant countries in the world. For its globalization with technology and business economy with bank-based. Already it called a developing country. This country is going fast to develop keep in turn with the developed country. In this post, I will share with you Bangladesh Banks List where you can get all kind of bank name as like the Central Bank of Bangladesh called Bangladesh Bank, commercial bank, fast security bank, private bank, local bank, business bank, the government bank, and etc.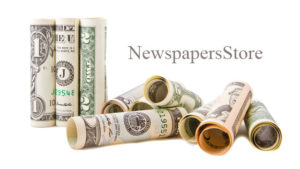 So, let's see the List Of All Bangladeshi Banks one by one. Sometimes a business purpose or person you wish to know that How Many Banks In Bangladesh, Top 10 Banks in Bangladesh, Top 20 Banks in Bangladesh, Top and Best Banks in Bangladesh, and many queries. This post is your answer! I arrange this post with some steps is bellow in detail.
Check More Bangladeshi Updates:
Lists of Banks in Bangladesh (BD Bank)
All banks are under the central bank of Bangladesh. Bangladeshi central bank called Bangladesh Bank. Bangladesh Central Bank founded on December 16, 1971. It is a member of the Asian clearing union. Bangladesh Bank Reserve 2.565 trillion BDT(UD$33 billion) 2018 update. BD currency called Taka. All Bangladesh Money reserve in this banks.
BD Taka Rate:
Bangladesh Taka Rate internationally highlighted appear here, updated in this year! Bangladesh money rate is not equal to internationally. That's why for international banking transaction I try to cover up this matter here below.
$1 = ৳84.90 (Dollar to Bangladeshi Taka)
£1 = ৳118.11 (British Pound To Bangladeshi Taka)
Bangladesh State Owned Commercial Banks
Here you got the list of all Bangladeshi state-owned or government bank of Bangladesh. All of the banks are maintain the government rules for their transaction and provide all kind of national service. You can visit the government banks sites and use them any kind of you need. Even you make update online banking system.
Head Office Address
Head Office Janata Bank Limited
110, Motijheel Commercial Area
Dhaka-1000, Bangladesh
Phone: +88 02-9560000, 9566020, 9560039
SWIFT Code: JANBBDDH
Sonali Bank Limited
44 Motijheel Commercial Area
Dhaka-1000, Bangladesh
Phone: (Business ITD) : 88 02 9561583
E-mail: itd@sonalibank.com.bd
SWIFT Code: BSONBDDH
Rupali Bank Ltd Head Office
ICT SYSTEMS DIVISION, 9th floor
34 Dilkusha C/A, Dhaka-1000
SWIFT Code: RUPBBDDH
BASIC BANK HEAD OFFICE
Sena Kalyan Bhaban (5th Floor)
195 Motijheel C/A, Dhaka-1000
Tel: 02-9568190, 9564830, 9590548
E-mail: basicho@basicbanklimited.com
SWIFT: BKSIBDDH
Agrani Bank Limited Head Office
9/D Dilkusha Commercial Area
Dhaka-1000
Phone: 9566160-69,9566074-75
E-mail: agrani@agranibank.org
Bangladesh Development Bank Limited Head Office
8, Rajuk Avenue, Dhaka
Dhaka – 1000, Bangladesh
Phone: 02-9555151-59, 029560014-15
Swift: BDDBBDDH
These are the national bank of Bangladesh. Bangladesh government is the owner of these banks.
Top Private Banks In Bangladesh(Commercial)
Here are the all private bank in Bangladesh which leads their transaction commercial ways. The private banks owned by the private group of company or company. As like Jamuna Bank is the wealth of Jamuna Group.
These banks are sub-organization of any kind of company or private sector. All the banks maintained by the central bank of BD "Bangladesh Bank".
Private Islamic Banks in Bangladesh (Commercial)
Additionally, most of the Islamic banks in Bangladesh are private indeed. Even the private banks' transactions are so convenient compared with the governmental processes. As an Islamic religion country, Bangladeshi people wanna reserve money with the law of Islam. Islamic banks conducted with the law of Islam. This is the prominent reason to grow new accounts in Islamic Banks Database. If you wish to open a bank account in Islami Bank then the list waiting for you to visit.
Best Foreign Commercial Banks In Bangladesh
Specialized Banks Of Bangladesh
These banks are specialized banks of Bangladesh. They are famous for any kind of business bank loan.
NPSB Member Banks Of Bangladesh
All of the banks are the member of NPSB. They achieve a good position in the list of Bangladesh Banks. You can use them for baking system service. The government banks Sonali bank taka rate also depends on Bangladesh Bank currency.
Non-Banking Financial Institutions In Bangladesh(Bangladesh Banks)
This is the complete list of Bangladesh Banks and All Bank Address in Bangladesh. Here you can find all kinds of Banks In Bangladesh. The list we arrange with All Bangladesh Banks List from Wikipedia and manual survey. This post is a complete library of Bangladesh Banks.