Check All Banks In Bangladesh with all kinds of detailed information here. The bank is a commercial organization for any country. The developed and developing country go fast based on their banking development.
A bank is the main part of a business transaction. When a country rises with the economy, you can make sure that their payment gateway system is very good with banking functions.
Bangladesh is one of the most significant countries in the world. For its globalization with technology and business economy with bank-based. Already it is called a developing country. This country is going fast to develop keep in turn with the developed country.
In this post, I will share with you the Bangladesh Banks List where you can get all kinds of bank names as like the Central Bank of Bangladesh called Bangladesh Bank, commercial bank, fast security bank, private bank, local bank, business bank, the government bank, and etc.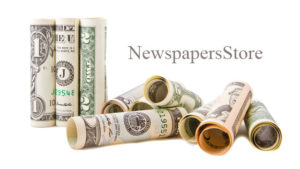 So, let's see the List Of All Bangladeshi Banks one by one. Sometimes a business purpose or person you wish to know that How Many Banks In Bangladesh, Top 10 Banks in Bangladesh, Top 20 Banks in Bangladesh, Top and Best Banks in Bangladesh, and many queries. This post is your answer! I arrange this post with some steps is below in detail.
Check More Related Topic:
Banks in Bangladesh
All banks are under the Central Bank of Bangladesh. Bangladeshi central bank is called Bangladesh Bank. Bangladesh Central Bank was founded on December 16, 1971. It is a member of the Asian clearing union. Bangladesh Bank Reserve 2.565 trillion BDT(UD$33 billion) 2018 update. BD currency is called Taka. All Bangladesh Money is reserved in these banks.
BD Taka Rate:
Bangladesh Taka Rate internationally highlighted appear here, updated in this year! Bangladesh's money rate is not equal to internationally. That's why for international banking transactions I try to cover up this matter here below.
$1 = ৳85.58 (Dollar to Bangladeshi Taka)
£1 = ৳97 (British Pound To Bangladeshi Taka)
List Of Government Banks In Bangladesh
Government commercial banks are also known as State Commercial Banks. Here you got the list of all Bangladeshi state-owned or government banks of Bangladesh. All of the banks are maintain the government rules for their transaction and provide all kinds of national services. You can visit the government banks sites and use them any kind of you need. Even you make update online banking system.

Janata is one of the most popular and known Bank In Bangladesh. It is well known for the governmental issue.
Head Office Janata Bank Limited
110, Motijheel Commercial Area
Dhaka-1000, Bangladesh
Phone: +88 02-9560000, 9566020, 9560039
SWIFT Code: JANBBDDH
It is a well-networked bank in Bangladesh. This bank a multiple branches in every district and at thana level across the country.
Head Office Sonali Bank Limited
44 Motijheel Commercial Area
Dhaka-1000, Bangladesh
Phone: (Business ITD) : 88 02 9561583
E-mail: itd@sonalibank.com.bd
SWIFT Code: BSONBDDH

Rupali Bank was founded in 1972 as a Bangladesh Government Bank. It has 583 branches in the country. The headquarter of the banks stand in the area capital of Bangladesh.
Rupali Bank Ltd Head Office Address
ICT SYSTEMS DIVISION, 9th floor
34 Dilkusha C/A, Dhaka-1000
SWIFT Code: RUPBBDDH
It is and State-owned business type bank established in 1988. Its headquarters is in Dhaka. A subsidiary of the banks is Basic Bank Limited, Asset Management Arm.
BASIC Bank Central Bank Address
Sena Kalyan Bhaban (5th Floor)
195 Motijheel C/A, Dhaka-1000
Tel: 02-9568190, 9564830, 9590548
E-mail: basicho@basicbanklimited.com
SWIFT: BKSIBDDH

Agrani is a commercial bank of the Bangladesh Government. Established in the year 1972. The head office is in Motijeel Dhaka. Total assets are near about 10 billion USD(2019). Its Subsidiary is Agrani Equity & Investment Limited.
Agrani Bank Limited Head Office
9/D Dilkusha Commercial Area
Dhaka-1000
Phone: 9566160-69,9566074-75
E-mail: agrani@agranibank.org

It is a public limited company with 54.55 Billion BDT. Founded in 1972 after the liberation war. Bangladesh Development Bank is the commercial government bank of Bangladesh.
Bangladesh Development Bank Limited Head Office
8, Rajuk Avenue, Dhaka
Dhaka – 1000, Bangladesh
Phone: 02-9555151-59, 029560014-15
Swift: BDDBBDDH
These are the national bank of Bangladesh. Bangladesh government is the owner of these banks officially.
List Of Private Banks In Bangladesh
Here are the all private bank in Bangladesh which leads their transaction commercial ways. The private banks are owned by a private group of companies in Bangladesh. Jamuna Bank is the wealth of Jamuna Group.
These banks are sub-organization of any kind of company or private sector. All the banks are maintained by the central bank of BD "Bangladesh Bank".
List Of Islamic Banks In Bangladesh
Additionally, most of the Islamic banks in Bangladesh are private indeed. Even the private banks' transactions are so convenient compared with the governmental processes. As an Islamic religion country, Bangladeshi people wanna reserve money with the law of Islam. Islamic banks conducted with the law of Islam. This is the prominent reason to grow new accounts in Islamic Banks Database. If you wish to open a bank account in Islami Bank then the list waiting for you to visit.
List Of Foreign Commercial Banks In Bangladesh
Bangladesh is a developing country and a lot of people are not able to afford banking services. In this article, we will take a look at the best foreign commercial banks in Bangladesh.
These foreign banks have been operating in Bangladesh for many years and they have helped the country's economy grow by providing services to both local and international customers. They are also providing loans and financial assistance to entrepreneurs who want to start their own businesses.
The top three foreign commercial banks in Bangladesh are Standard Chartered Bank, Citibank, and HSBC. here we include also a List Of Indian Banks In Bangladesh.
List of Specialized Banks in Bangladesh
There are many specialized banks in Bangladesh. They are categorized as specialized banks and commercial banks. There are a number of factors that differentiate these two types of banks.
The first factor is the nature of their operations. Specialized banks have a more narrow focus on specific types of banking such as finance, agriculture, or industry. This means that they do not offer all the services that commercial banks offer such as savings accounts, checking accounts, and money transfers. Instead, they offer services to specific industries such as agriculture or industry sectors like textiles and garments.
Commercial bank on the other hand operates with a broader range of banking products and services including retail banking, investment banking, and corporate finance. They also provide loans to individuals for their personal needs such as buying a car or home loan for purchasing property in Bangladesh.
These banks are specialized banks of Bangladesh. They are famous for any kind of business bank loan.
List Of Merchant Banks In Bangladesh
Bangladesh is a developing country with a population of 165 million people. It has grown from just a few international banks to now having more than 20.
There are many reasons for the growth of the banking sector in Bangladesh, including the fact that it has low-income tax rates, a large middle class, and an educated workforce. The banking sector is expected to grow at an average annual rate of around 10% over the next five years.
List Of Merchant Banks In Bangladesh includes the name and location of each bank, as well as the type of business that they are engaged in.
AAA Finance & Investment Ltd.
AB Investment Ltd.
Abaci Investments Limited
AFC Capital Ltd.
Agrani Equity and Investment Ltd.
AIBL Capital Management Ltd.
Alliance Financial Services Ltd.
Alpha Capital Management Ltd.
Asian Tiger Capital Partners Investments Limited
Banco Finance and Investment Ltd.
Bangal Investment Ltd.
BD Finance Capital Holdings Ltd.
BetaOne Investments Limited
BLI Capital Ltd.
BMSL Investment Ltd.
BRAC EPL Investment Ltd
CAPM Advisory Ltd.
Citizen Securities & Investment Ltd.
City Bank Capital Resources Ltd.
Community Bank Investment Limited
Cosmopolitan Finance Ltd.
EBL Investments Ltd.
EC Securities Ltd.
Exim Islami Investment Ltd.
FAS Capital Management Ltd.
First Security Islami Capital & Investment Ltd.
Grameen Capital Management Ltd.
Green Delta Capital Ltd.
GSP Investment Limited
Hal Capital Limited
ICB Capital Management Ltd.
IDLC Investments Ltd.
IFIC Investment Ltd.
IIDFC Capital Ltd.
IL Capital Ltd.
Imperial Capital Ltd.
Islami Bank Capital Management Limited
Jamuna Bank Capital Management Ltd.
Janata Capital and Investment Ltd.
LankaBangla Investments Ltd.
Meghna Capital Management Ltd.
MIDAS Investment Limited
MTB Capital Ltd.
NBL Capital and Equity Management Ltd.
NDB Capital Ltd.
NRB Equity Management Limited
PLFS Investments Ltd.
Prime Bank Investment Ltd.
Prime Finance Capital Management Ltd.
Race Portfolio & Issue Management Ltd.
Riverstone Capital Limited
Roots Investment Limited
Rupali Investment Ltd.
Sandhani Life Finance Ltd.
SBL Capital Management Ltd.
Shahjalal Equity Management Limited
Shanta Equity Limited
Sonali Investment Ltd.
Sonar Bangla Capital Management Ltd.
Southeast Bank Capital Services Ltd.
Strategic Finance Limited
Swadesh Investment Management Ltd.
Trust Bank Investment Ltd.
UCB Investment Limited
UniCap Investments Ltd.
Uttara Finance Capital Management Limited
NPSB Member Banks Of Bangladesh
The National Payment Switch is a project designed to help the country of Bangladesh move away from cash to digital payments.
The National Payment Switch is a project designed to help the country of Bangladesh move away from cash to digital payments. The switch will allow people to make digital payments via their mobile phones and bank accounts, with no need for cash. It will also provide an easy payment platform for businesses and credit card companies. The National Payment Switch was officially launched on June 1st, 2018 by Prime Minister Sheikh Hasina.
Bangladesh has a number of banks that are members of the National Payments System Board (NPSB). These banks have been established under the Banking Companies Act, 1991. The NPSB was established in January 2006 to provide an efficient and cost-effective payment system for the country.
The NPSB is responsible for managing the national payment system in Bangladesh, including clearing and settlement systems, interbank funds transfer systems, and retail payment systems such as cash cards. The NPSB also provides a payment infrastructure for government agencies and other organizations that need to make payments electronically.
All of the banks are members of NPSB. They achieve a good position in the list of Bangladesh Banks. You can use them for baking system service. The government banks Sonali bank taka rate also depends on Bangladesh Bank currency.
Non Banking Financial Institutions In Bangladesh
Non-Banking Financial Institutions In Bangladesh(Bangladesh Banks). The banking sector in Bangladesh is a dynamic one with a number of banks and financial institutions to choose from. The banking sector in Bangladesh is regulated by the Bangladesh Bank (BB), which is the central bank of the country. The BB has been regulating and supervising the activities of these banks for many years, with a view to protecting depositors and promoting sound banking practices.
The government also has an active role in ensuring that all banks are well-managed, stable entities that can provide services to customers on a sustainable basis. Banking in Bangladesh is one of the most profitable sectors for investment opportunities as well as job opportunities.
This is the complete List of Banks In Bangladesh and All Bank Addresses in Bangladesh. Here you can find all kinds of Banks In Bangladesh. The list we arrange with All Bangladesh Banks List making an online & manual survey by NewspapersStore Official Team. This post is a complete library of Bangladesh Banks.
List Of Private Commercial Banks In Bangladesh
Private Commercial Banks In Bangladesh are regulated by Bangladesh Bank. The banks are not allowed to provide savings accounts, investment services, or insurance.
Bangladesh's private commercial banks have been growing steadily since the early 2000s. There are currently about 50+ private commercial banks in the country. The banks are mostly regional and nationalized.
AB Bank Limited
Bangladesh Commerce Bank Limited
Bank Asia Limited
BRAC Bank Limited
Citizens Bank PLC
City Bank Limited
Community Bank Bangladesh Limited
Dhaka Bank Limited
Dutch-Bangla Bank Limited
Eastern Bank Limited
IFIC Bank Limited
Jamuna Bank Limited
Meghna Bank Limited
Mercantile Bank Limited
Midland Bank Limited
Modhumoti Bank Limited
Mutual Trust Bank Limited
National Bank Limited
National Credit & Commerce Bank Limited
NRB Bank Limited
NRB Commercial Bank Ltd
One Bank Limited
Padma Bank Limited
Premier Bank Limited
Prime Bank Limited
Pubali Bank Limited
Shimanto Bank Ltd
Southeast Bank Limited
South Bangla Agriculture and Commerce Bank Limited
Trust Bank Limited
United Commercial Bank Ltd
Uttara Bank Limited
Bengal Commercial Bank Ltd

United Finance Company Ltd. (UFBAL)- a subsidiary of Sonali Bank Ltd. and also a subsidiary of UFBAL Group- Dhaka Branch, Kishoreganj Branch, Rangpur Branch.
Top 10 Islami Shariah Based Private Bank
Islami Shariah Based Private Bank is a private bank that has a focus on Islamic finance. The bank provides services such as investment, trade, and financing.
The Islamic Banking and Finance Corporation (IBFC) is an Islamic private bank which is based in the United Arab Emirates. IBFC has its own Shariah-compliant banking system that adheres to the principles of Islami Shariah. This banking system was introduced in 2004 and it has been gaining a lot of popularity among investors globally.
Let's check the top 10 banks:
Al-Arafah Islami Bank Limited
EXIM Bank Limited
First Security Islami Bank Limited
ICB Islamic Bank Limited
Islami Bank Bangladesh Limited
Shahjalal Islami Bank Limited
Social Islami Bank Limited
Union Bank Ltd
Standard Bank Limited
Global Islamic Bank Ltd (former NRB Global Bank)
Frequently Asked Question (FAQs):
Total Branch Of Union Bank Ltd In Bangladesh?
The branch of Union Bank Ltd in Bangladesh is located at the intersection of Gulshan Avenue and Dilkusha Main Road. This branch was established in 1980, and it is one of the most popular branches in Dhaka. This branch offers all kinds of banking services like ATM, Cash Deposit Machine, and Mobile Banking Services.
What Is Bank Routing Number In Bangladesh?
Bangladesh Bank Routing Number is a nine-digit number that is used to identify the bank and branch at which the account of the individual, company, association or other entity is maintained. The bank routing number ensures that a payment can be made to any account irrespective of where it has been opened.
A routing number is a nine-digit number that is used to identify the particular bank where a person has an account. The first four digits of the bank routing number are the bank's identification number and the last five digits are assigned by the Federal Reserve.
The person can find their routing number in their online banking account, on a check, or on a statement from their financial institution. It is also possible to contact their financial institution and ask for it if they cannot find it elsewhere.
How Many Scheduled Bank In Bangladesh?
Bangladesh has a total of 9 scheduled banks, out of which 8 are commercial banks and 1 is an Islamic bank.
The banking sector in Bangladesh is regulated by the Bangladesh Bank. The central bank is a member of the Asian Clearing Union and the South Asian Clearing Union. It is also a member of the Alliance for Financial Inclusion (AFI) and a signatory to the International Monetary Fund Articles of Agreement (IMF).
What Is Mobile Banking In Bangladesh?
Mobile banking in Bangladesh is the use of a mobile device to access, bank, and transfer money. The technology for mobile banking in Bangladesh is very new and it has been steadily growing.
This banking system in Bangladesh is the use of a mobile device to access, bank, and transfer money. The technology for mobile banking in Bangladesh is very new and it has been steadily growing. Mobile Banking can be done via internet-based applications or through SMS text messages.
বাংলাদেশের তফসিলভুক্ত ব্যাংক কয়টি ২০২১
বাংলাদেশের প্রথম সরকারি ব্যাংক কোনটি
রাষ্ট্রায়ত্ত ব্যাংক কাকে বলে
Last scheduled Bank in Bangladesh
Total Bank in Bangladesh 2021
Private Bank in Bangladesh
State-owned Commercial Bank in Bangladesh
Private Commercial Bank in Bangladesh
Non scheduled Bank in Bangladesh