A periodical printed book that contains articles, poems, daily lifestyle, stories, and many more things which are published weekly, monthly, yearly, or occasionally is called magazine. In the 20th century, magazines are very popular. We can read the magazine both in print media and online. In this post, I will show you all Canadian magazines.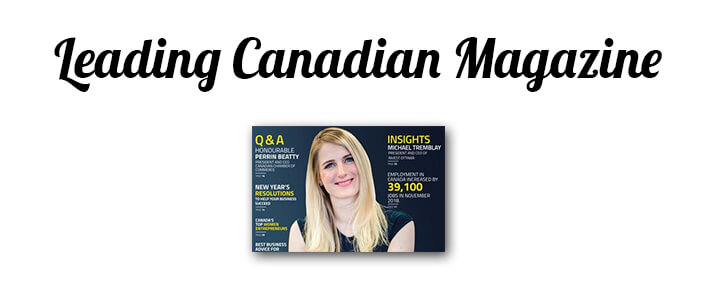 Nowadays the magazine is very popular among all types of people. Different people like to read different types of category magazine. Normally girls are like to read fashion, daily lifestyle, types of magazine. A thrilling, horror story, stories based magazines are the first choice of teenagers. Retired people like to read news or article basis magazine.
About Popular Canadian Magazine
Canadian magazines cover a diverse range of topics, from politics and current affairs to fashion and lifestyle. There are many well-known Canadian magazines that have gained popularity both domestically and internationally.
Maclean's is one of the most widely-read Canadian magazines, covering news and current affairs in Canada and around the world. It has been in publication since 1905 and has won numerous awards for its journalism.
Another popular Canadian magazine is Chatelaine, which focuses on women's issues and lifestyle topics. It has been published since 1928 and has a large readership across Canada.
Canadian Geographic is a magazine that covers geography, nature, and environmental issues in Canada. It is known for its stunning photography and informative articles about Canada's landscapes, wildlife, and culture.
Canadian Business is a magazine that focuses on business and finance in Canada, including industry news, market analysis, and profiles of successful Canadian entrepreneurs.
In addition to these well-known magazines, there are many other Canadian publications that cover a variety of topics, including food, travel, sports, and entertainment.
Canadian magazines are an important part of the country's media landscape and provide a platform for Canadian writers, photographers, and journalists to showcase their work. They also help to promote Canadian culture and share Canadian perspectives with the rest of the world.
Canadian Online Magazines
There are different types of magazines in Canada. Canadian news magazines, Canadian online magazines, Canadian health magazines, Canadian living magazines, etc magazines are very popular in Canada.  Print magazine and online magazine both are famous. But in the present time, people like to read online magazines more. Here some name of online magazines is given below.
1. Hello! Canada Magazine – This magazine normally published news and pictures of celebrities, entertainment, fashion trends and videos,  celebrity profiles, film, and music.
2. Chatelaine Magazine – It's established in 1928. This is the first of Canada's woman's magazines. Usually, it's published women's health advice, best recipes,  diet and nutrition tips,  and fitness & exercise routine.
3. Macleans Magazine – Macleans Magazine is a Canadian national current affair. It's published in 1905 known as news magazine. This magazine printed exclusive stories from leading journalists in the fields of international affairs,  national politics, business,  social issues, etc.
4. Flare Magazine – Flare is the most famous Canadian fashion magazine. It contains beauty and celebrity, a guide to fashion, plus current events and cool local stuff.
5. Canadian Running Magazine – This magazine published running news,  gear, and race reviews for the Canadian running community.
6. The Walrus Magazine – This magazine is a  Canadian charitable public service with an educational command. It supports Canadian artists, writers, and their ideas, creat many forums for conversations which is vital to Canadians. They also train Canada's future leaders in journalism.
7. Canadian Cycling Magazine – Canadian Cycling is very popular for Canadian cyclists. They inspire and educate who are award-winning writers, gear reviews, and top-notch photography. Mainly Canadian Cyclist's best choice is this magazine. The magazine covers bicycling news and reviews.
8. Canadian Architect Magazine – Canadian Architect Magazine established in 1955. This magazine is for architects and related professionals who are practicing in Canada. It publishes articles on current practice, social issues affecting architecture, and building technology.
9. Canadian Home Trends Magazine – Canadian Home Trends Magazine is very popular for Home Trends, Home Decor & Lifestyle. It also publishes informative articles relating to home decor, building, and renovating. They also solve and give the answer to all his/her needs as a modern homeowner.
10. Nuvo Magazine – Nuvo Magazine is a rare mixture of style and purpose. This magazine publishes sensibilities in travel, architecture,  automotive, jewelry,  food, and wine.
11. Now Magazine – Now magazine is the best source of alternative news, events,  entertainment,  and food.
12. Fashion Magazine – Fashion Magazine is Canadas first and best magazine for fashion. This magazine brings the world of international fashion home to Canadians very easily. It published different types of fashion news in New York, London, Milan, and Paris.
13. MoneySense Magazine – MoneySense Magazine is Canada's Finance Magazine. It is about Canada's greatest selling investment and money related to all things.
14. Canadian Business Magazine – Canadian Business mainly the source of business news. This magazine publishes commentary, advice for business leaders, articles about a business person, and shareholder.
15. Skies Magazine – Skies Magazine usually publishes all related issues of aviation. It is a pleasant voice of the North American flight industry. This magazine features different profiles from all sections of the flight, unique content that is absent from other magazines, commercial,  maintenance, business, and many more thing. Besides they also publish exclusive articles, fashion, news, the most successful businessman profile.
16. Canadian Dimension Magazine – Mainly this magazine published four times a year. It features a substitute for the corporate program, the dominates of the international market, and more.
17. On-Site Magazine – On-Site Magazine is Canada's most popular construction magazine. This magazine publishes the basic structure, road and material, current appliances, and operating system.
18. Canadian Contractor Magazine – Canadian Contractor is a famous national magazine. This magazine is for the rebuilder and traditional home builders who wish to do something different in their business.
19.  High! Canada Magazine – High! Canada Magazine is circulated from the cannabis state of Canada. Mainly this magazine focus on cannabis education and all kinds of recent activities. Besides these, it also publishes business, invention, the current position of the market, culture, patient advocacy,  entertainment, etc.
20. Canadian Cowboy Country Magazine – Canadian Cowboy Country Magazine is a major Western Fashion Lifestyle Magazine. This magazine publishes Real Cowboys, Real Ranches, Real Life, and Country Music.
21. Canadian Hairdresser Magazine – Canadian Hairdresser is first published in 1953. This magazine is very popular for hairstyle and beauty. It publishes tips and tricks, different tutorials, reviews, and all about the thing of hair. They have almost 58000+ social media fans and followers.
22. Elle Canada Magazine – Elle Canada Magazine is well-known for fashion and daily modern lifestyle updates. The Elle Magazine is special to Canadian people for its superb categories like style, beauty, and fashion idea.
FAQs
What are some popular Canadian magazines?
Some popular Canadian magazines include Maclean's, Chatelaine, Canadian Living, Toronto Life, and The Walrus.
Can I subscribe to list of Canadian magazines if I live outside of Canada?
Yes, many Canadian magazines offer international subscriptions.
How can I submit an article or pitch to a fashion magazines in Canada?
Most Canadian magazines have submission guidelines on their websites. You can usually submit articles or pitches through email or an online submission form.
Are Canadian magazines only available in English?
No, there are also many French-language magazines in Canada, such as L'actualité and Châtelaine.
Are free magazines in Canada only about Canadian topics?
No, Canadian magazines cover a wide range of topics, including news, politics, lifestyle, entertainment, and more. However, they may have a focus on Canadian issues and perspectives.
How often are Canadian lifestyle magazines published?
The frequency of publication varies by magazine. Some are published weekly, while others are published monthly or quarterly.
Can I read our Canada magazine online?
Yes, many Canadian magazines have digital versions that can be read online or on mobile devices.
Are Canadian magazines available in print and digital formats?
Yes, many Canadian magazines offer both print and digital versions.
Can I advertise in Canadian magazine subscriptions?
Yes, most Canadian magazines offer advertising opportunities. You can usually find information on their websites about rates and how to place an ad.
Can I cancel my subscription to a Canadian magazine?
Yes, most Canadian magazines allow you to cancel your subscription at any time. The process for canceling may vary by magazine, so it's best to check their website or contact customer service for instructions.