Rajshahi News and Newspapers publishes from Rajshahi and other districts included in Rajshahi Divison. Rajshahi Division covers eight district newspapers Bogra, Joypurhat, Naogaon, Natore, Chapai, Pabna, Rajshahi, and Sirajganj.
All of the districts publish BD newspapers locally, internationally, daily, and monthly. Based on Rajshahi Divison. Here in this post, I will share with you all Bangladesh Newspapers from Rajshahi.
About Rajshahi Newspapers
Rajshahi is one of the major cities in Bangladesh, situated in the northwest part of the country. The city is known for its rich cultural heritage, delicious food, and vibrant community. One of the notable aspects of Rajshahi is the presence of various newspapers that cater to the needs of the local populace.
The newspapers in Rajshahi are an essential source of information, serving a vital role in disseminating news and current affairs to the people of the city. These newspapers are published in the Bengali language, and their content ranges from local news, national news, sports, entertainment, politics, and other topics of interest to the readers.
The most popular newspapers in Rajshahi include "Daily Sonali Sangbad," "Daily Grameen Darpan," "Daily Matrivumi," and "Daily Purbo Rajshahi." These newspapers have a significant readership and enjoy a high level of trust and credibility among the people.
The newspapers in Rajshahi also serve as a platform for local businesses to promote their products and services. The classified section of these newspapers is a popular destination for job seekers, property buyers, and sellers.
The journalists working in the Rajshahi newspapers are dedicated to their profession and are committed to delivering the most accurate and reliable news to the readers. They work tirelessly to cover every significant event and highlight the issues that matter the most to the people of Rajshahi.
List Of Rajshahi Online Newspapers
Let's read the best and top Newspapers in Rajshahi online. These Newspapers are published online base and some of them are printed as daily newspapers.

Rajshahi News 24 is an Online News Portal that published news 24 hours based on All Rajshahi, National, International, Politics, Entertainment, Sports, and more category.

The Padma is a big river in Bangladesh. Padma News called by the name of River Padma is Padma News. This newspaper hosts their news online based on Rajshahi. Radio Padma is part of Padma Newspaper. You can tune Radio Padma from the website of Padma Newspaper.

Sonali Sangbad is a Daily Newspaper In Rajshahi. It published news based on these categories is Rajshahi News, Outside of Rajshahi, International, Sports, and Editor column.

Sunshine is an Online Bangla Newspaper from Rajshahi. It's a well-known newspaper in that area. It provides some unique bd news based on category. These are Lifestyle, Campus, Bangladesh News, Politic, National News, Entertainment, and others.

News Pabna publishes in the district of Pabna and is based on Bangladesh, Uttorbonger Songbad, Outside News, Entertainment, and Others.

Karatoa is a daily newspaper based in Bogra. It's a printed newspaper in Bogra District City.

Sangbad Konika is a daily most popular online newspaper from Bogra. This paper is a daily printed newspaper in Bogra.

This newspaper was published in Bogra District. The principal editor Called Babu.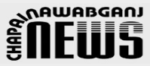 Chapainawabganj News is a Newspaper published by Chapainawabganj. It covers the area of Natore, Sibganj, Gomostapur, Volahat, Day Picture, and Online Video News.

Rajshahi Express is the best newspaper in Rajshahi which covers all district newspapers individually. Even publish all international news.
These are the best Newspapers in Rajshahi. All of them are Bangla News Sites and some of them are Bangla Newspaper.
Read More Newspapers:
Conclusion
The newspapers in Rajshahi are a critical component of the city's vibrant community. They play an integral role in shaping public opinion, promoting local businesses, and providing a platform for people to express their views and opinions. The journalists working in these newspapers are the unsung heroes of the city, and their work deserves recognition and appreciation.