List of Insurance Companies in Bangladesh (2021 Updated)
Bangladesh is a Developing Country on Asia Continent. It has a lot of Population but the Business situation is so good now! Now this time many business opportunities are open day by day with their international relationship of business. Insurance and Banks are the main methods of payment gateways and business transactions.
The previous time I wrote a post about Bangladesh Banks Update. Now here in this post, I wanna share the list of insurance companies in Bangladesh for you people to know!
There are lots of Insurance companies and Life Insurance in Bangladesh. Some of them are Public Sector (Life), Private Sector (Non-Life), Private Sector (Life).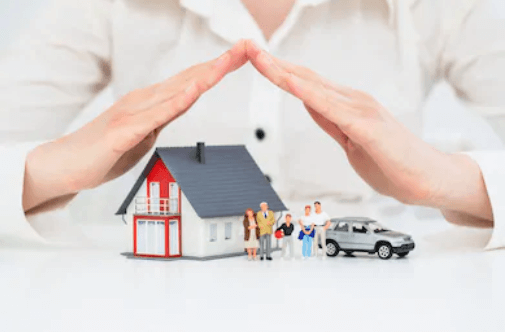 Insurance Companies in Bangladesh
Now here you can find all kinds of Insurance Companies In Bangladesh. As like Public, private, Life Insurance, Insurance, Government Insurance, National Insurance, Foreign Insurance, Foreign Life Insurance. All of the insurance is highlighted with official links and detail for public help.
Public Sector (Life Insurance BD)
In this category, Bangladesh Have only one life Insurance Company. This is the most Oldest Life Insurance In Bangladesh. The Insurance name is:
Jiban Bima Corporation –  This is only one life insurance company in Bangladesh maintained by the Bangladesh Government and this Insurance is owned by the Bangladesh Government Trust. From the Pakistan Period still, now Jibon Bima Corporation is a trusted and running Bima Corporation Insurance in Bangladesh.
Academy of Learning Ltd – Recently run the project and company called Academy Of Learning Limited. This company provides a kind of training for making Bangladesh advanced and digital in a different sector. They provide Insurance Training, Corporate Training, IT Training, ILO Training.
Public Sector (Non – Life Insurance)
Here I will highlight Life Insurance of the Bangladesh Government is Non-Life. You can make any kind of general bima corporation of your business here.
Private Sector (Life Insurance)
All of the Insurance Company Stablished In Bangladesh with Private Sector. They maintain an individual company or group in Bangladesh. If you need any information on Private Life Insurance in Bangladesh below. Just click the link of search in Google. All the results and information are present on their official website. Even you can get their location Google Map or manual address.
Private Sector (Non-Life)
Here the list of Private Sector Non-Life Insurance Of Bangladesh. All of the insurance are Active in their field for a long time.
Bangladesh Co-operatives Ins. Ltd.
This is the list of insurance companies in Bangladesh. This is a complete list of insurance companies in Bangladesh. If you have a new one you can add them via the contact option or comment box.
More updates of Bangladesh Here: Bangladesh Map and Satellite Image, Prothom Alo Online Bangla Newspaper, Prothom Alo ePaper, Bangla ePaper, List Of Bangla Radio, Online Bangla TV Live, List Of Banks In BD, Bangladesh Flag Official Updates.